Fabulous New York Finger Lakes!
One of my personal favorite destinations for so many reasons.  I love the amazing scenery, crystal lakes, and awesome cuisine and wineries!    have combined my favorite places into wonderful group packages which will delight your guests!
Choose Northern or Southern Tier, or combine for an adventure into one of the country's most beautiful destinations!   Three, four, or five day packages available June-September.
Northern Tier Cruises, Castles, and Canals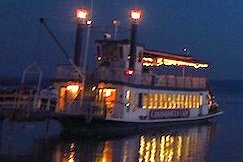 Travel to Geneva, NY, nestled at the northern end of Seneca lake, largest of the Finger Lakes.  Enjoy your stay at the beautiful Ramada Lakefront.  Dinner will be included at the romantic Belhurst Castle, featuring fabulous cuisine, gorgeous woodworking, winer, and amazing scenery!  Our adventure continues with a tour of the George Eastman Mansion, founder of Eastman Kodak, and a leisurely narrated cruise on the Erie Canal.
We will also visit the Women's Rights Museum in Seneca Falls, Sonnenburg Mansion and Gardens in Canandaigua, and the New York Wine and Culinary Institute for a theatre-style cooking demo and wine tasting!  A lake cruise aboard the Canandaigua Lady will round out the day.
Southern Tier Wings, Wine, and Water
Our adventure beings with a tour of the Corning Museum of Glass.  Enjoy self-guided tours, glass blowing demos, and the amazing gift shop!  Embark on a fabulous dinner cruise on Captain Bill's Seneca Lake Cruises and enjoy amazing scenery and fabulous food!  We will also visit the Rockwell Museum of Western Art, the largest collection of western art east of the Mississippi; the Glen Curtiss Aviation Museum, and enjoy win tasting at Hazlitt Vineyards, home of the famous Red Cat Variety!
Drive by waterfalls and enjoy some free time to explore the quaint village of Watkins Glen.  Experience Thunder Road Tours at Watkins Glen Internationalas your motor coach takes laps around the NASCAR track and enjoy a deli lunch at the drivers clubhouse.  We continue with a gourmet dinner at Bully Hill Vineyardsoverlooking Keuka Lake.  Dine overlooking fabulous views of the lake and experience some of the finest cuisine in the area, featuring delectable homemade deserts and award-winning wines!
We can also include a visit to Elmira, summer home of Mark Twain.  See the study where he penned his most famous novels and enjoy lunch in a straw hat at the Hilltop Inn featuring amazing views of the city, and ginger bread sundaes for dessert!
Truly one of the most beautiful destinations in the east and one of my personal favorite packages.  I love NY Finger Lakes!  Let me help you customize your Fabulous Finger Lakes Adventure with one or a combination of both tiers!   I promise this will be one of the best tours you will ever experience!
Pricing based on length of stay and availability
Carol Glessner, Country Coach Adventures
877-359-5282
330-418-9848 cell
Johnandcarol44608@yahoo.com