Amish Country Group Packages 
Our tours to Ohio Amish Country include unique stops at Amish cottage industries, like bakeries, basket makers and candle makers. Enjoy musical and comedy shows at the Amish Country Theatre,  Plus, real Amish cuisine, woodworking galleries and famous wine, cheese makers.  Take a Look:
The Real Housewives of Ohio's Amish Country!
Enough of the "reality" TV shows! This is real! We will visit several Amish cottage industries such as bakeries, basket makers, Amish candy and candle makers, furniture and farm equipment factories, and more! Get up close and personal as you have the rare opportunity to meet Amish families, business owners, and craftsmen! Enjoy cinnamon rolls and coffee with an Amish family, lunch or supper in an Amish home, fellowship with the family, and learn how they do chores without modern electricity. Make and take items available along with samples, wonderful cuisine, Amish artisans, and a guided back country roads tour!
It's in the Bag!
Enjoy gifts at each stop as we fill our bag with Amish treats and crafts! We will include a meal in one of our Amish homes or restaurants, hand made crafts, jams, bread, cheese, candy, and more! Most stops in Amish Country can be featured on the gift bag tour. We will custom design the tour to includes the stops of your choice. Call for sample itineraries and cost.
Down on the Farm *Features all NEW shows at the Amish Country Theater!
Begin the day with a visit to Hershberger's Farmers Market and Bakery for the best Amish baked goods featuring their famous fry pies, stuffed cookies, cream sticks, homemade breads, rolls, and more. Enjoy fresh local produce and farm animals to enjoy looking at including Big Ben, largest Belgian Draft Horse in the US! A visit the Farm at Walnut Creek can be included. Take a wagon ride through the amazing park filled with exotic animals and feed them right from the wagon! The highlight is meeting the giraffes up close and personal! Tour an Amish style home and enjoy treats in the kitchen. We finish out the day with a fun filled two hour music and comedy variety show at the Amish Country Theater! Enjoy live music, hilarious comedy skits, fabulous ventriloquist, and lots of fun audience participation!
Age of Steam NEW!
Features the amazing NEW Age of Steam Roundhouse in Baltic, Ohio. Enjoy a tour of this fabulous facility complete with full working roundhouse, a huge collection of steam engines, rail cars, and more. We will include a visit to the Warther Museum which features the fabulous hand carved steam engine replicas by the World's Master Carver, Mooney Warther. Enjoy a tour of the family home, Mrs. Warthers button house, Swiss Gardens, and visit the Knife Shop where the family creates the finest kitchen cutlery in the World! Finish out the day with stops by a local cheese house and the NEW Baltic Winery.
Amish Country Nooks and Crannies NEW!
Discover out of the way places featuring Amish artisans, furniture, woodworking, candy makers, quilt and fabric stores, antiques, buggy factory, Amish farm machinery factory tour, Amish Wal-Marts, and other "treasures" off the beaten path! Enjoy visiting Coblentz Leather featuring the best hand tooled belts, purses, wallets, and other hand made leather products! Your guide will explain the history and culture of the local people as we travel to each stop!
Meet the Makers should go under this category, not culinary…
Ohio in the Beginning, Historical Villages, and More!
Step back into the past as we explore several quaint and historical villages in Tuscarawas County. Visit the first settlement, first Christian Church, and first school in Ohio at Schoenbrunn Village, founded by Moravian Missionaries. Learn more about the mission towns and their triumphs and tragedies as we travel to Gnadenhutton, site of the massacre of 96 Christian Native Americans in 1782. We can include an evening performance of Trumpet in the Land which showcases these villages and the people who lived and died there. Enjoy the most successful communal village in US history at Zoar for a guided tour of the German separatist community. Costumed character guides will talk of their trades and lifestyle of the local people during the canal era. We can include a meal function in Zoar at the old school house or an evening progressive dining experience! Meet the dairy maid, charismatic gardener, and other colorful residents! Visit Historic Ft. Laurens, Ohio's only Revolutionary Fort built in 1778, follow the footsteps of the Moravian Missionaries in the Tuscarawas Valley, and include a visit to the Dennison Depot for the last home front canteen from WWII . Enjoy learning more about how Dennison became known as Dreamsville USA during WWII with a song by Glen Miller, eat at Lucille's for some delicious local flavor, and enjoy a special guest appearance at dinner by President Harry Truman or General Eisenhower or Patton!
Meet the Makers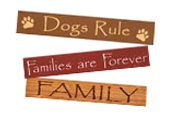 At P. Graham Dunn Woodworking and Laser Art Gallery, you'll watch craftsmen engrave inspirational messages into beautiful wood items.  Enjoy a FREE factory tour and browse the beautiful gallery and showroom!  Visit Pioneer Farm Equipment for a rare glimpse into one of the few places in the world that makes the Amish horse drawn farm machinery.   Take a scenic drive out to the Troyer Family Homestead and visit with Verna Troyer, owner of Troyer's Sweet Shop. Make and take your own candy to take home!
Watch workers create delicious hand dipped confections at Coblentz Chocolates, make your own cream sticks at Das Dutch Kitchen, and learn how to make the Ohio Amish dessert specialty peanut butter pie at Dutch Valley. Enjoy watching cheese making at one our local cheese factories, and sample some delicious sangria or wine at one our fine award winning wineries!  Visit some Amish cottage industries to watch artisans create the fine crafts our area is known for and enjoy meeting the owners.  Demonstrations, recipes, and tours of some of our local farms, factories and galleries can also be included!