When Amish Eyes are Smiling 
Amish Country Theater March 14-16 2018, 15-17th 2019.
Everyone is Irish, I mean Amish on St. Patrick's Day!  Enjoy a fun filled spin on St. Paddy's day at the NEW Amish Country Theater in Berlin featuring musical parodies on some of your Irish favorites, hilarious comedy skits, fabulous ventriloquist Ken Groves, and lots of fun audience participation!   A delicious feast will be included along with stops at some of Amish Country's best local attractions featuring a fun scavenger hunt at the Walnut Creek Amish Country Flea Market, shopping time at one of our great cheese houses, bakeries, chocolates, wine, and more!! Can be a one day or multiday event with other great Amish Country area museums, guided back roads tours, cooking demos, and lots of great entertainment!  Wear your best green attire for prizes!
All True to the Red White and Blue!  With Liberty and Laughs for All! 
June, July, August, Nov. 2018, call for 2019 dates!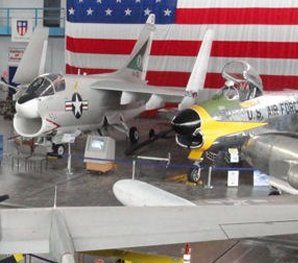 A patriotic salute to our fabulous nation will be performed at the Amish Country Theater along with fireworks following the pm performances!  Enjoy your favorite comedy and musical skits and more during With Liberty and Laughs for All  new show!  Packages can be combined with other unique venues such as the Dennison Depot Museum famed for their canteen during WWII, MAPS Air Museum, Warthers, Famous Endings Museum, and more!
Goblin up the Music!   
Special one day only, October 31st!  NEW for 2018-19.
NEW for 2018, spend Halloween at the Amish Country Theater and enjoy musical parodies and "spooky" comedy skits guaranteed to make you laugh and sing along!  Wear your favorite costume for prizes or just come along for plenty of tricks and treats!  This new show can be combined with many other great local attractions and fall delights featuring trick or treating in Berlin, scavenger hunts at the flea market, and other Spooktacular fun events such as the Behind the Screams tour at the Millersburg Victorian Mansion showcasing paranormal events and Unusual and Mysterious Holmes County tours which highlight many unique and unusual discoveries in the area!
Holly Jolly..SHOWTIME!  NEW! 
November 15 and 16th, 2019
This exciting new holiday package will feature Christmas shows at the Canton Palace Theater, Amish Country Theater in Berlin, and Dickens Village events in Cambridge, Ohio.  Add on events can also include Castle Noel Museum in Medina and the Christmas Story House in Cleveland.
Back by popular demand….Canton Christmas Spectacular!  Enjoy a delightful two hour musical and comedy variety show similar to the classic Bob Hope, Perry Como, and Carol Burnette holiday variety shows with plenty of singing, holiday favorites, comedy skits, local choral groups, and more!  The fabulous 1920's Palace Theater featuring an original Kilgen Pipe organ concert, along with the stunning art deco setting and evening sky overhead with clouds and stars moving along the ceiling!  Choose from a Friday or Saturday evening performance, or Saturday matinee.  Combine with a delicious holiday feast at a great Canton banquet facility along with holiday shopping in downtown featuring local artisans, chocolates, area museums, attractions,  and more!  Overnight options available at Comfort Inn, Comfort Suites Hartville, and Fairfield Inn and Suites.
Enjoy another show featuring Christmas in the Country at the NEW Amish Country Theater in Berlin!  Choose from a Friday or Saturday pm performance or a Friday or Saturday afternoon.  Enjoy delicious Amish country cooking at the Encore banquet hall and take in some of the best Amish Country shopping and culinary emporiums.  Enjoy a fun filled scavenger hunt at the Walnut Creek Amish Country Flea Market, Tis the Season Christmas Shop, tour one of our local Victorian Mansions bedecked in Holiday Splendor, and so much more!  Overnight at the NEW Berlin Encore Hotel and Suites.
Warther Museum Annual Festival of Trees!
November 9-18 for 2018
Matinee show 2 pm  Evening Performance 7:30 pm.
For one special week enjoy over one hundred trees, wreaths, and other holiday decorations throughout the museum as a benefit for our local hospital.  Enjoy viewing the trees while also enjoying the priceless carvings, button house, and knife shop.  View the family home decorated as a 1920's family holiday!  Combine this event with a holiday feast at Amish Home or one of our local restaurants, wineries, bakeries, cheese, flea markets, crafts antiques and more!
1-877-359-5282
330-359-5282
Email: johnandcarol44608@yahoo.com
Deck the Halls
(Mid Nov-December)
Get into the holiday spirit with a tour of the fabulous Hower House Victorian Mansion.  Enjoy a delicious holiday feast at Papa Joe's Italian Bistro.  The historic restaurant has been an Akron landmark for three generations!   Deck the Halls atStan Hwyet Mansion will delight you with a tour of the 65 room mansion, lighted grounds, and carriage house.
Features magnificent organ playing holiday music as well as holiday themes when the Sieberlings resided there.  Round out the experience with a stop at Donzelle's Nursery and enjoy the trees, decorations, lights, ornaments and fabulous poinsettia room.
Christmas Around the World
(Mid November – December)
You won't need your passport to experience an international Holiday event!  We welcome you to Sugarcreek, the Little Switzerland of Ohio!  Enjoy a bakery stop at the Dutch Valley Restaurant and free time to browse the shops nearby.  Lunch or dinner can be included at the JE Reeve's Mansion for a traditional Welsh feast.  Light the Yule log and tour the Victorian Mansion decorated for the season.  Learn more about the traditional German and Amish holiday customs along with English and Victorian traditions while sampling more of our fabulous cuisine and heritage!
Victorian Country Christmas
(Mid-November – Mid-December)
View two gorgeous Victorian Mansions:  The Millersburg Mansion OR the JE Reeve's Mansion in Dover.  both are fabulously decorated for the season and can include lunch or dinner options.  Enjoy lunch or dinner at the new Castle Club, next to the Millersburg Mansion; along with a tour of the home and Millersburg Glass Museum,which features some of the most rate and valuable art glass in the world!  Free time to enjoy shopping in Historic Downtown Millersburg.  Or, enjoy lunch or dinner in the Carriage House next to the JE Reeve's Mansion in Dover!  Enjoy a tour of the home given in character, by the Reeve's maid!   It's like the family stepped out and we get a private sneak peak into their gorgeous home!   Enjoy free time in the Village of Walnut Creek, featuring the Victorian elegance of Carlisle House Gifts, Goblentz Chocolates, antique mall, and the Der Dutchman Bakery.
*Options are also available during the regular season.  Holiday decorations begin the second week in November.
Contact Country Coach Adventures for complete package featuring hotels, meals, guided tours, and we will help you custom design your perfect holiday adventure from one, two, and three day options!
Call toll free 1-877-359-5282
or local 330-359-5282
Country Coach Adventures
Carol Glessner
13519 Stoneford St.
Beach City, Ohio 44608